Discover Bali
Let's take a journey together this fall to the inspiring and rejuvenating "Island of the Gods". Experience the natural beauty of the magical island of Bali, Indonesia in a way you never have before with Mindful Balance retreats. On this trip we will focus on our mission to "Nourish the body and mind with healthy food, mindful activities and soulful adventure" while staying at the renowned Desa Seni retreat center. Daily yoga practice, organic foods, transformative landscapes and total serenity await those who travel to this paradise, but for the more adventurous travelers we have also planned excursions around the island to excite your mind and feed the wanderlust in your soul. Explore Balinese culture by enjoying the local cuisine and exploring towns, beaches, and temples. Your senses will be awoken and your yoga practice will be inspired by this once in a lifetime experience, so don't delay in reserving your place on this retreat!
Amenities
Included in price:
• Accommodations for 7 nights at Desa Seni Eco Village Retreat Center
• Group transportation to and from Denspasar Airport
• Daily yoga classes (plus guided meditation and specific techniques)
• Delicious organic breakfast everyday
• Access to organic vegan/vegetarian restaurant
• Balinese Cleansing Ceremony
• World class spa and outdoor pool
• Unlimited filtered water provided for guests
All classes and activities are optional
Not included in price:
• Excursions: sacred temples, surfing, shopping, rice fields, exploring etc.
• Airfare to Denspasar DPS ($900-$1000)
• Alcohol
• Dining out
• Spa Services
• Tips
Guests
Min. 5 rooms, Max 15 rooms (36 guests)
Schedule
7 nights/8days
Dry (busy) Season: June-September
Low Season: October-May
NOTES
If you wish to pay by check, please contact Alisha directly. If you wish to share a room with others please include that information in your message.
Room Options
• Triple Room: $1350/each (private beds)
• Double Room: $1500/each (private beds or shared)
• Single Room: $1950/single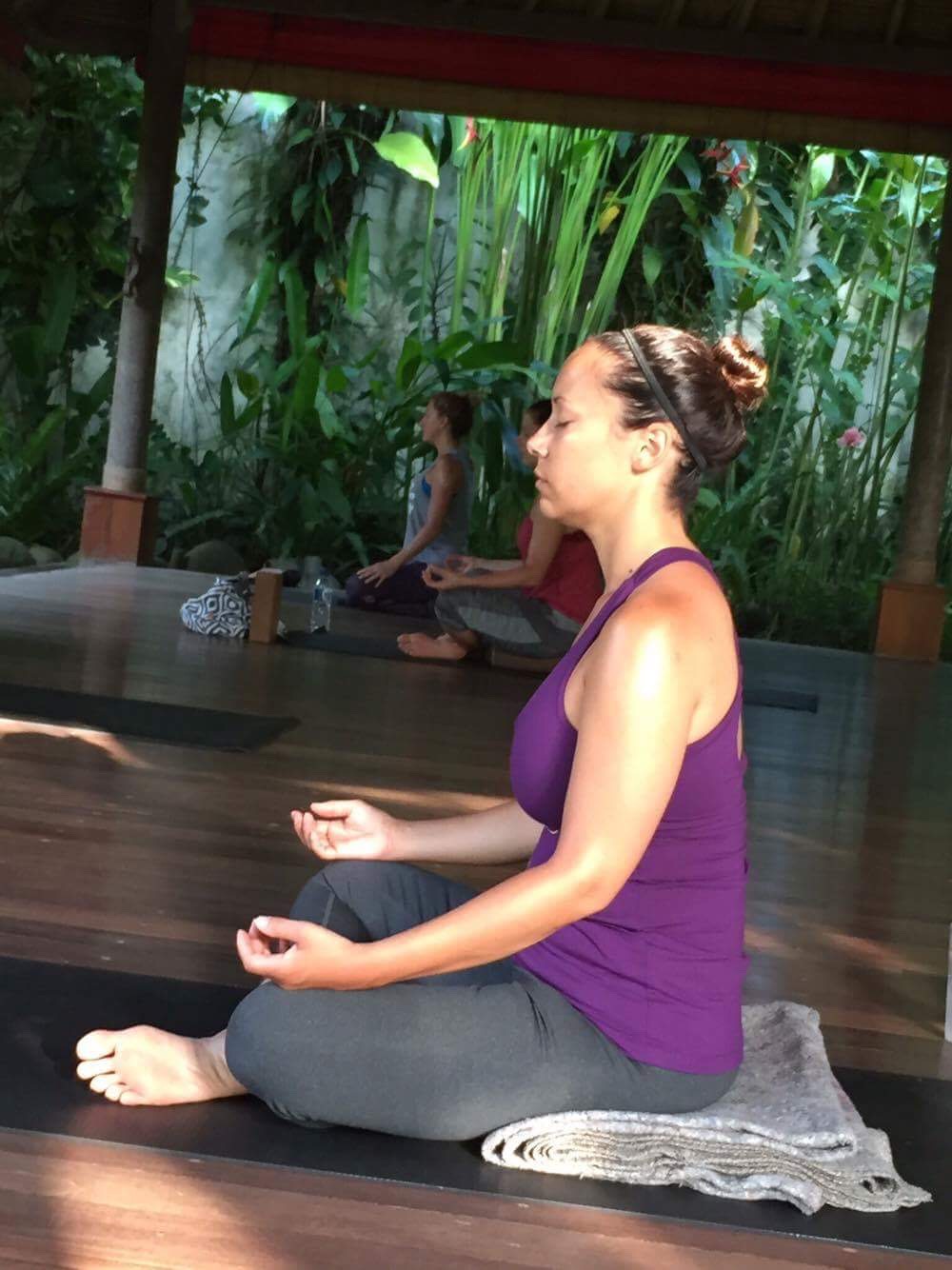 No time like the present….start planning your trip today!